< back
Ancient Valentine Relics of Olde!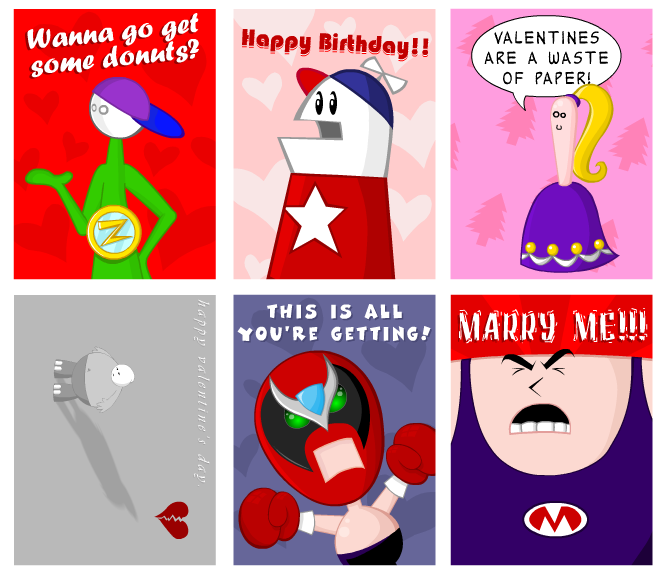 These things were sold in the Homestar Store back in 2002 mebbe? Printed on an inkjet on glossy photo paper, hand cut, and then stapled into sandwich bags for early Homestar-adopters to enjoy! Download a hi-res version and print some out yourself in 2021 for free!
Also, check out this old Valentine animation Strong Sad commissioned The Cheat to make for him back in '03.