< back
Dangeresque: The Roomisode Triungulate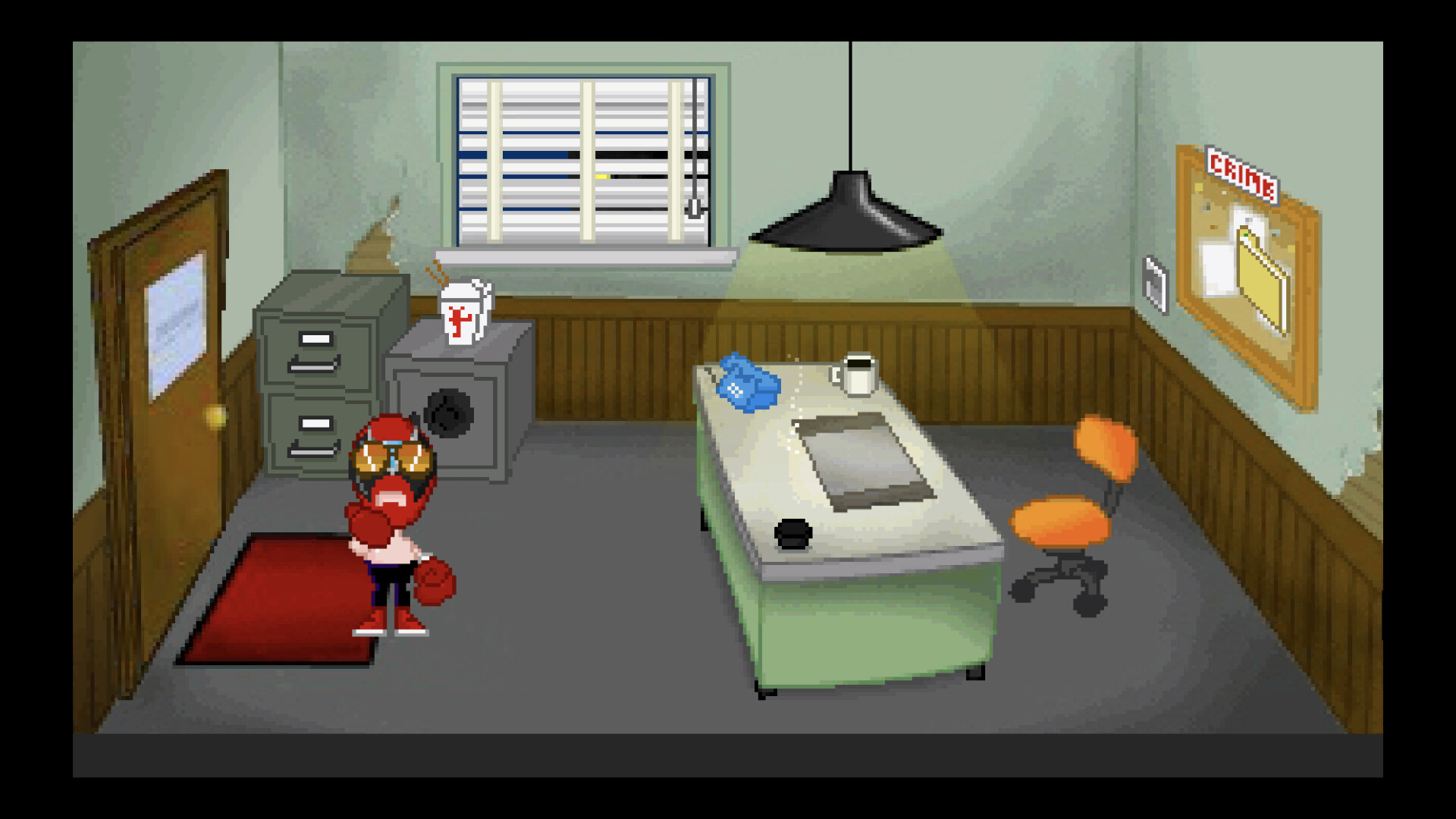 OUT NOW on Steam and Itch.io!
Click here to get it on Itch.io
Join Dangeresque, the world's greatest private eye/crooked cop/secret agent/celebrity pharmacist, as he puzzles his way through 3 bite-sized roomisodes in this classic-style point n' click adventure.

Turn the mundane into the... um, mundangeresque as he attempts to fake-solve a cold case to avoid jail time, deals with car trouble at a seedy intersection, and takes a side-gig consulting for his worst enemy!

What began as a Flash browser game back in 2008 has been remastered and expanded with all new graphics, animation, cutscenes, and full voice acting.